jfalkofske's blog
As educators, what we lose in salary, we make up in educational discounts on software! (grin)
If you need to toss some outdated software, you can receive an educational discount on many popular software packages.
Here are a few sources that offer academic-discounts. I have no financial ties to any of these companies - I simply "like them" as good sources of information and products.
USB Flash Memory drives are extremely popular, essentially making 3-1/2 inch floppy disks obsolete.
Some newer devices combine MP3 players, FM radios, and voice recorders into a "one tool rules" device.
However, with the increased use of jump drives, there are even more risks that computer worms and viruses might "jump" to you.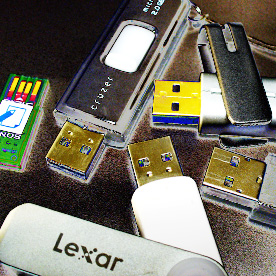 Welcome to the new site! Please feel free to explore the site. The materials on this site are available for use under Creative Commons with attribution for educational uses.

This work by James Falkofske is licensed under a Creative Commons Attribution-Noncommercial-No Derivative Works 3.0 United States License.